"To achieve smooth and efficient work processes, reliable solutions are required without ever forgetting the human aspect"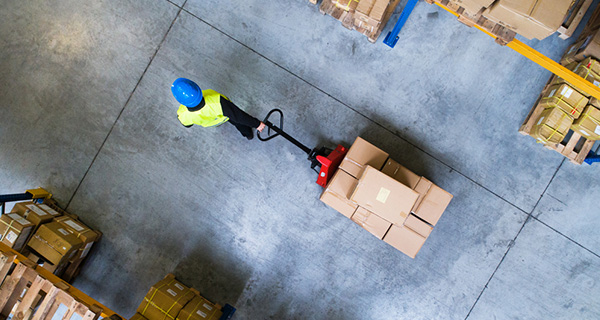 SPEED AND PRECISION
High availability thanks to our large warehouse. The rapid supply of goods requires a structured warehouse and functional infrastructure. In over 4.000 square meters warehouse and 11.000 square meters open space, a team of over 40 highly motivated employees ensures that your order is delivered as quickly as possible by courier. It does not matter whether it is a package, a reel or a 6 meter pipe: we are equipped for every need!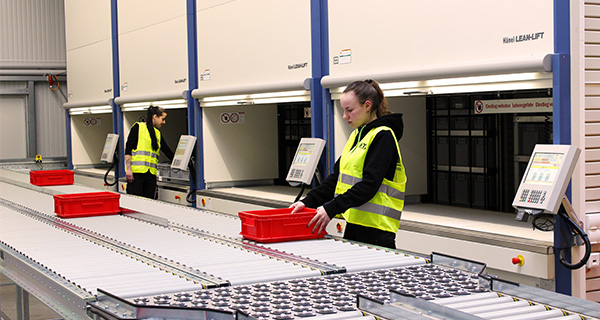 ECONOMY, EFFICIENCY AND ECOLOGY
Economy, efficiency and ecology are requirements that today's logistics must necessarily meet. We control our vertical warehouses directly from the ERP system in order to obtain the maximum possible efficiency and setting ourselves the goal of "zero picking errors". According to the principle "goods-to-man" our employees can work in an ergonomically correct posture and thanks to the electronic order management we can strengthen our ecological balance.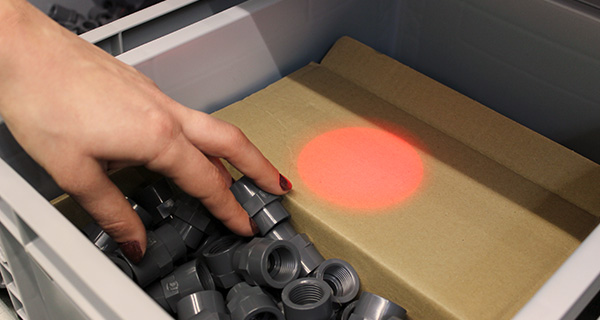 Ergonomic work in the world wide web
The focus of our company is our employees and for this reason we try to support the work processes with new technologies: digital picking displays, which provide all the information on the item and the storage location, selection of the picking point through a sensor equipped with light indicating the position of the item, ambient lighting set specifically to reduce eye fatigue. The picking process works without manual scanners, glasses or manual entries.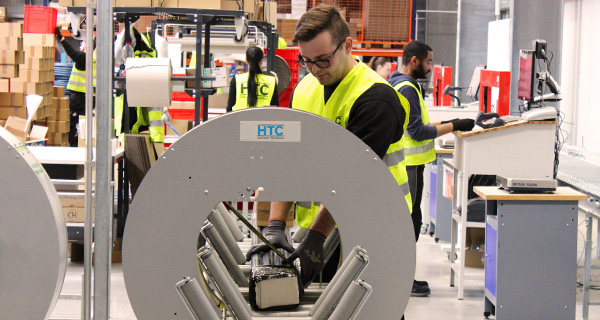 Der Packaging Artist
There are no standard packages here! Sure, we also use standard size packaging, but most orders require packaging skills worthy of a Packaging Artist! Our 16 modern stations allow us to make packaging processes fast, safe and stable for transportation. Even during periods with high order quantities and particularly stressful, we work in such a way that the ordered goods arrive quickly and without errors.
Please click on the image for further information - you will be forwarded to the website of Hänel Office and Storage Systems.